News
New Indeco Lube automatic greasing systems
16 March 2020
One of the most exciting innovations is in accessories for hydraulic hammers.
The new automatic greasing system developed exclusively for Indeco by Bekalube technical staff. A series of key systems designed to keep hammers in perfect working order, by using the right amount of lubricant and cutting out the down times needed for manual greasing.
The new kits are divided into two categories – on-board systems fitted directly onto the hammer, and units mounted onto the excavator. In both cases, these systems are connected to the hammer through a single greasing point.
On-Board greasing systems
"Small" with a "one-shot" cartridge pump
– just one HYD line
– single 250 or 400 g cartridge
– for hammers from the HP 550 to the HP 1800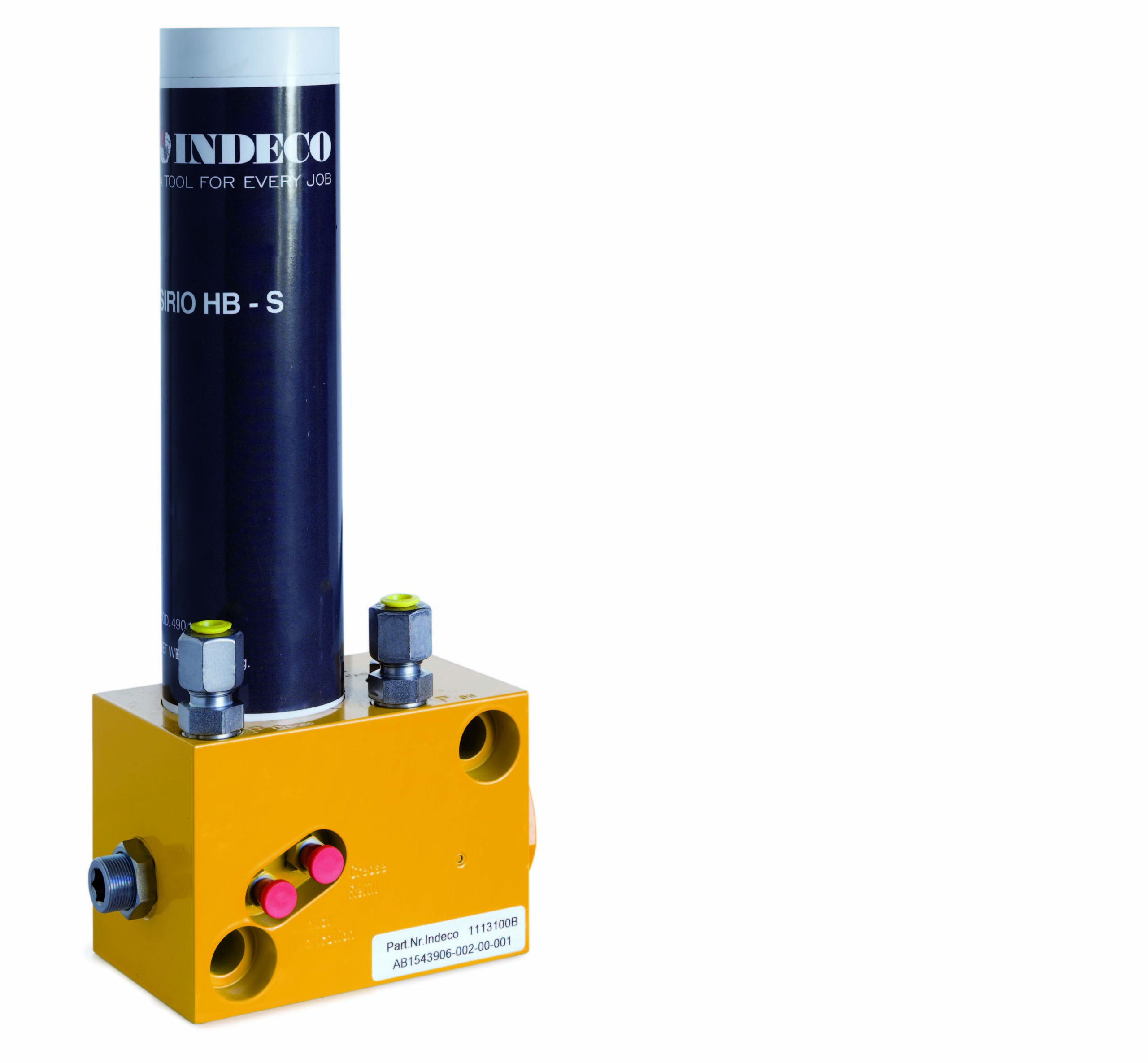 "Compact" with a cartridge pump
– two HYD lines
– single 400 g cartridge
– for hammers from the HP 2000 to the HP 7000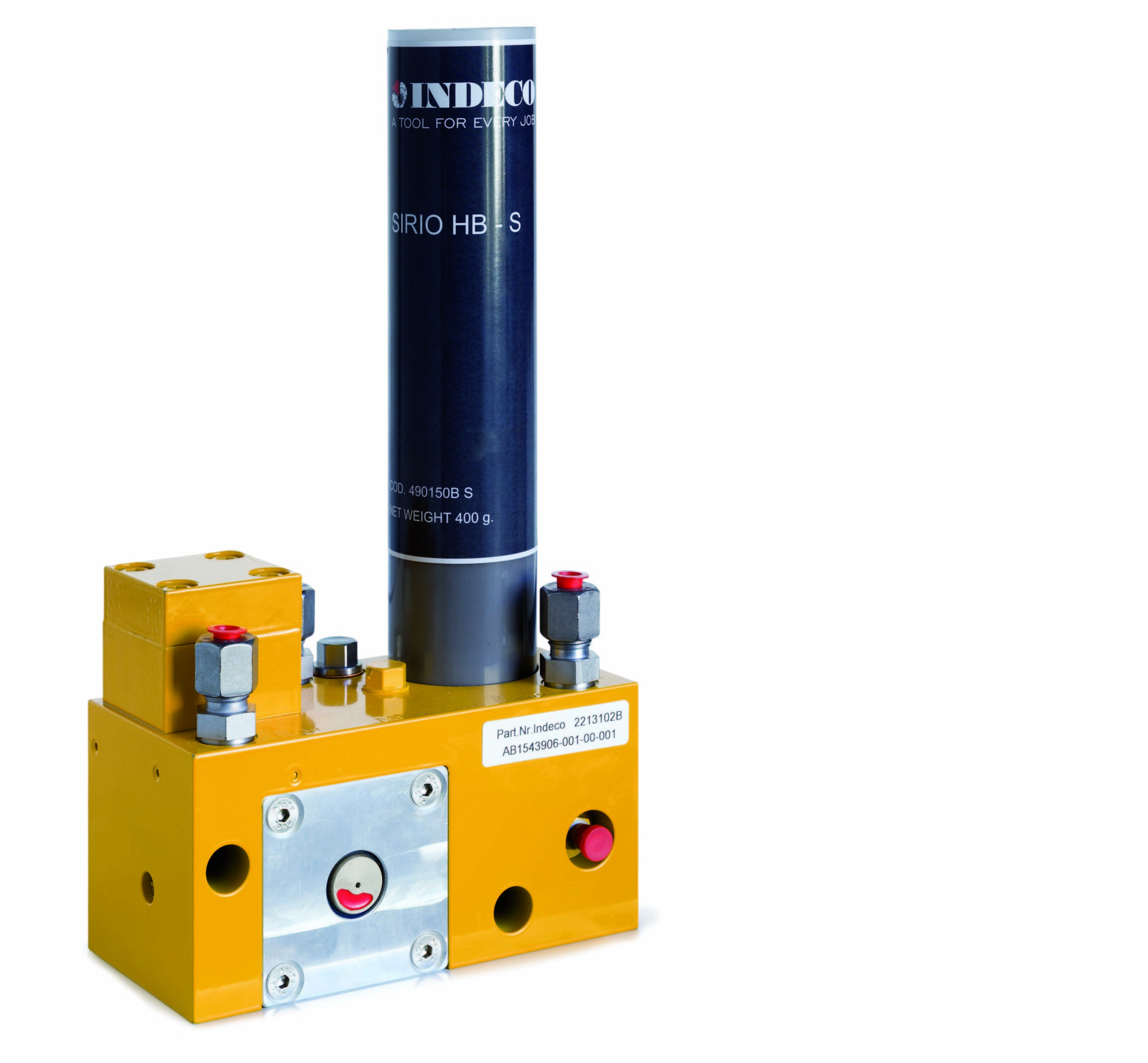 "Maxi" with a dual-cartridge pump
– two HYD lines
– dual cartridge 400 g + 400 g
– for hammers from the HP 9000 to the HP 18000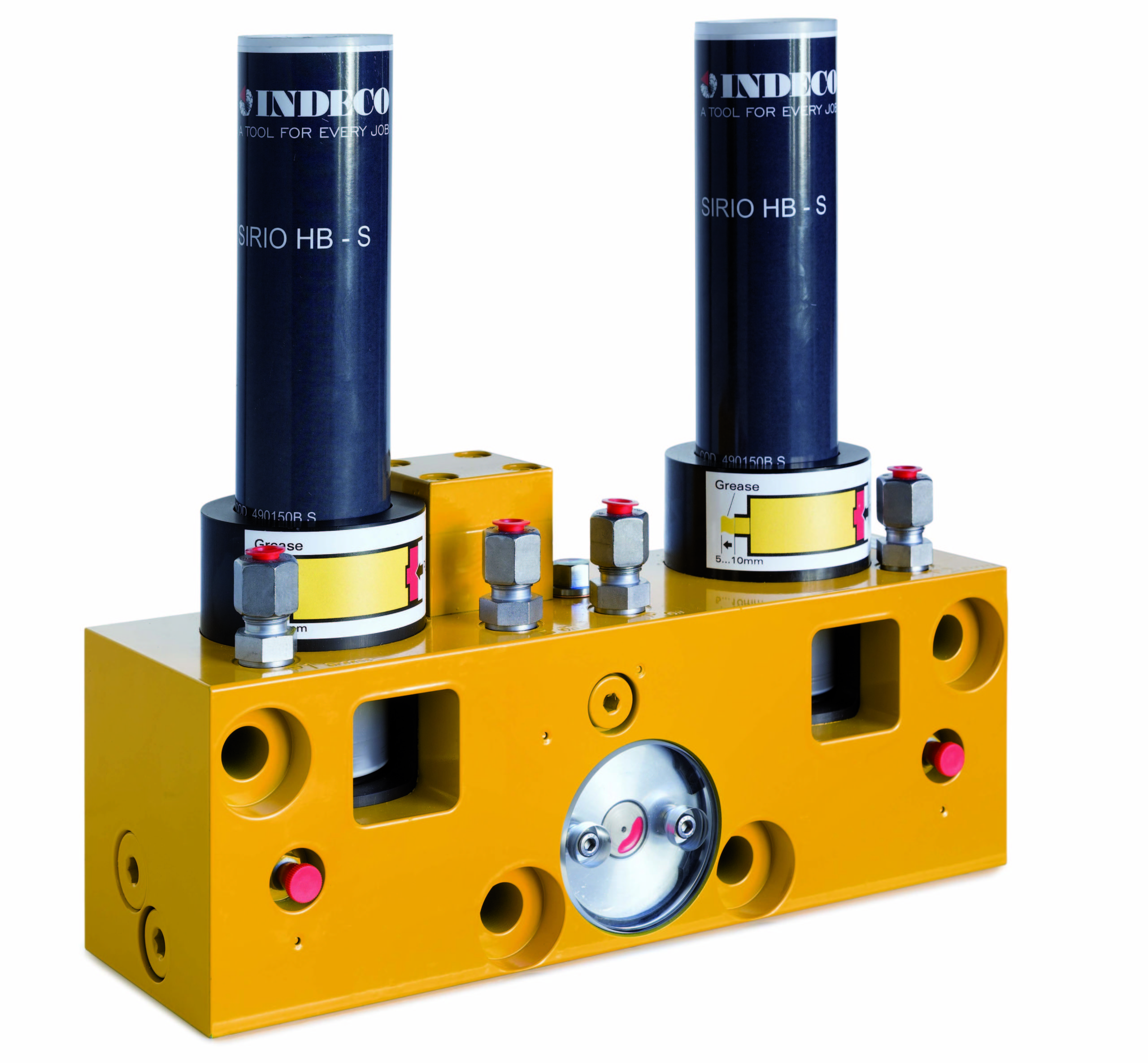 Carrier-mounted systems
5 l hydraulically or electrically-operated tank
18/20 Kg drumimmersion pump and hydraulic or electric action